Entréavgift är medlemsavgiften för Nya Perspektiv för ett år = 20kr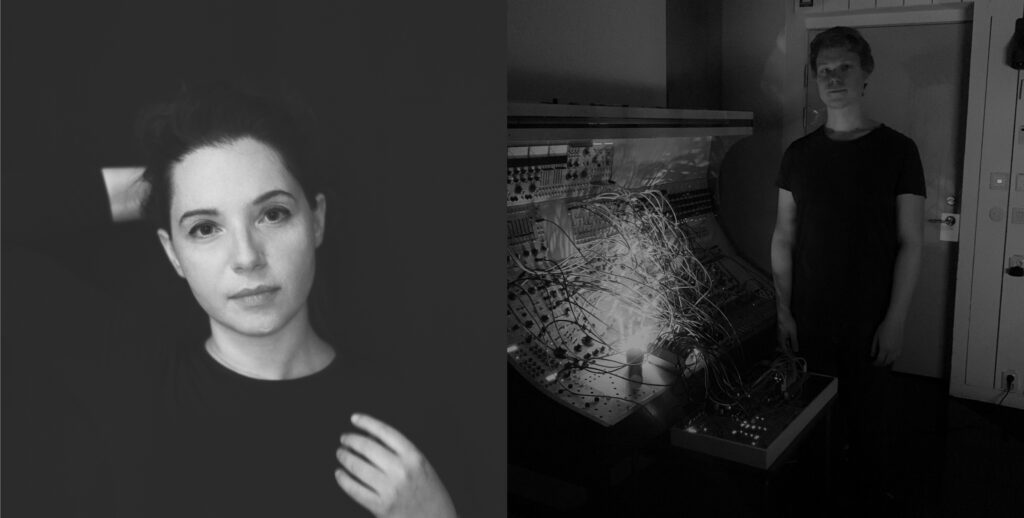 20.00 Zoe Efstathiou/Egil Kalman
The duo Zoe Efstathiou/Egil Kalman explores the materiality of space by sculpting sound objects which are dynamically changing through interaction and improvisation. Subtle nuances alter the surface characteristics and boundaries of the objects, evoking a sensuous and tangible experience and creating an environment where the boundaries between the acoustic and electronic world become unclear. The piano, through the use of extended techniques, objects and microphones is explored in its timbral possibilities and serves as a surface for tactile explorations, often imitating the electronic world. The modular synthesizers take the form of physical masses, projecting the gravitational and material attributes of the sound with their formations.
By tracing the microlevel sound articulations and the through timbral explorations of acoustic and electronic instruments, large scale forms are created where the momentary interpolates with the ever evolving. The music reflects the ephemeral, the transient state between future and past, inviting the listener to experience time as a superficial characteristic of reality.
Zoe Efstathiou – electronics
Egil Kalman – double bass – electronics
https://zoeefstathiou-egilkalman.bandcamp.com/album/alkekung

https://zoeefstathiou.bandcamp.com/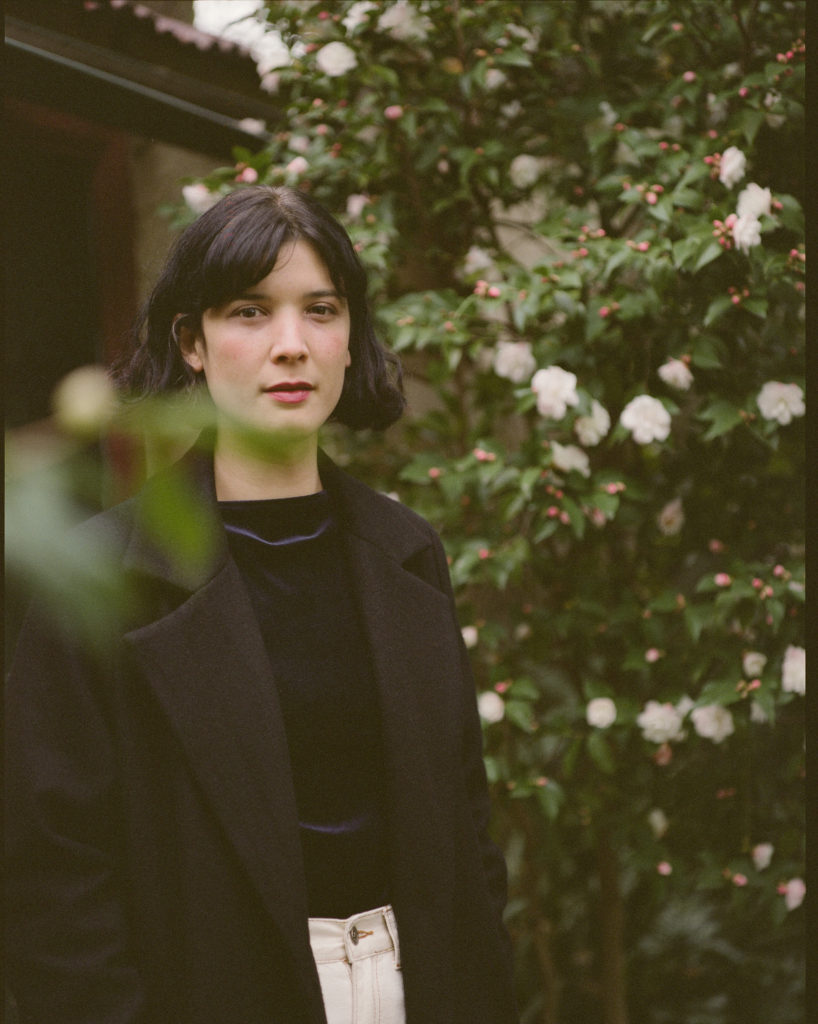 21.00 Maria Moles (AU)
Maria Moles is an Australian drummer, composer and producer based in Narrm/Melbourne. Her solo percussion performances draw on ideas from the Kulintang music of the Philippines and contemporary electronic production to weave hypnotic webs from layers of unmetered pulse that slowly undergo subtle textural transformations. In collaborative contexts ranging from free improvisation, jazz and contemporary composition to experimental pop, Maria contributes an acute sense of touch, placement and timbre, unashamed virtuosity and a powerful rhythmic drive.
She has performed and collaborated with some of Australia's most renowned artists, including The Australian Art Orchestra, Anthony Pateras, Jim Denley, Amos Roach, Lucas Abela, Krakatau, Andrea Keller, Dave Brown, Jenny Barnes, Carolyn Connors, Scott Tinkler, James Rushford, Ernie Althoff, Tenzin Choegyal, and The Splinter Orchestra. Maria's debut EP 'Mondo Flockard' was released in 2016 through Perth label Tonelist, and was listed on Avant Music News under Best Albums of the Year. In 2017, she composed and performed a percussion and electronics score for Ben Christensen's 1922 film 'Haxan' at Dark Mofo festival in Hobart, Tasmania. Performing on solo drums, Maria has opened for Claire Rousay, MY DISCO, Clever Austin (Hiatus Kaiyote), Chris Corsano (Bjork, Thurston Moore, Evan Parker), Oren Ambarchi, and Alex Zhang Hungtai (Dirty Beaches). Her solo LP 'Opening' was released through Nice Music in January 2019. Maria was a recipient of the Art Music Fund in 2020 and released her second album 'For Leolanda' via Room4o in 2022.
Maria Moles – drums/percussion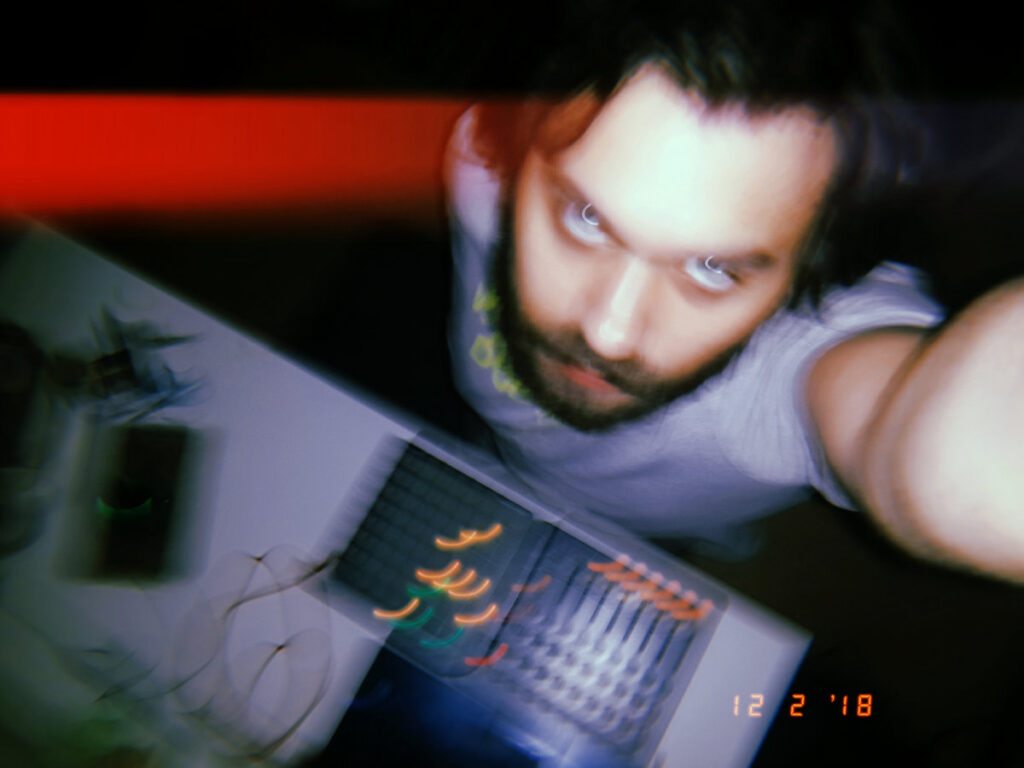 22.00 Obay Alsharani (SY)
Obay's exquisite ambient sound worlds conjure the snowscapes and the shifting colours of the Arctic night sky. Lo-fi orchestral samples, melodies that tease the subconscious mind, and half-heard field recordings combine to produce an album with serious emotional weight.
Obay Alsharani is a Syrian migrant now settled in Sweden, and Sandbox is his debut album. Obay started producing music back in 2013 in his homeland of Syria. His lo-fi productions fused dusty samples of Arabic music with crunchy hip-hop beats, and he gained a dedicated following on Soundcloud after he started releasing his productions under the name Khan El Rouh; "…it was great for escapism from all the horror that was happening outside when we watched what we started as peaceful protests for social equality and freedom of expression descend into a ravaging civil war between a brutal regime and the Islamists who took over the revolution"
As the situation in Damascus worsened, Obay fled Syria eventually being offered a scholarship in Sweden, which led to an extended period in refugee accommodation in the far north of the country while he awaited the result of his residence application. Here he resumed his beat-making, and also sought refuge in the world-building game Minecraft, a place where he could momentarily forget the chaos and destruction in his homeland and the upheaval and uncertainty of his situation in Sweden, and concentrate on creation.
Obay Alsharani – electronics
https://khanelrouh.bandcamp.com/album/sandbox
Entréavgift är medlemsavgiften för Nya Perspektiv för ett år = 20kr
Scen
Klubb 19 serveras från 19.30-23.30.
Lokal: Slottsgatan 19, Västerås.
Tid: Klubb ifrån 19.30 artister på scen: 20.00.
Entré: 20 kr, medlemsskap registreras samtidigt!
Medlemmar som är 18 år eller yngre får alltid fri entré!
Tillgänglighet
Se info om tillgänglighet för våra olika konsertlokaler på denna sida:https://www.nyaperspektiv.se/news/?page_id=1105&embed=true#?secret=kVKRk1uNQY#?secret=UvRIsdiOBe