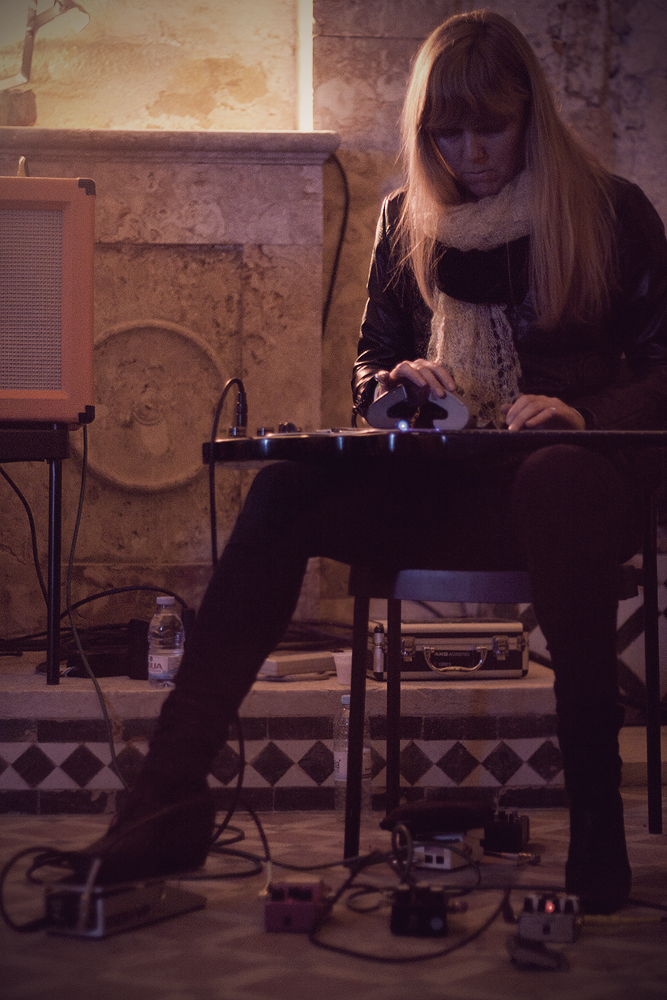 Marcia Bassett is a NYC-based musician, performer, and artist known for her innovative and unconventional approach to music. Her work explores areas of sound collage, improvisation, and immersive audio-visual environments. Whether working with traditional instruments or electronic media, Bassett constantly pushes the boundaries of sound and image to create a heady sonic interplay of otherworldly narratives that are equal parts trance and critique. She is the founder of Yew Recordings. Recent solo recordings include Midnight Xpander LP recorded at the EMS (Stockholm); Undulating Arkasboning cassette released on Artsy Records (2022), and a Digi-EP, Altering The Form, on the Belgian KraakRecords label KRUT. She frequently joins others in collaborative installations and multimedia projects. Recent work includes FA/CE sound and live visual collaboration with Ursula Scherrer; Buchla Music Easel improvisation with Ted Gordon; sound and video collaboration with Katherine Liberovskaya; Social Entropy, a 4-channel sound installation at Human Resources, LA; group collaboration with Margarida Garcia, David Maranha and Manuel Mota, and guitar and violin improvisations with Samara Lubelski.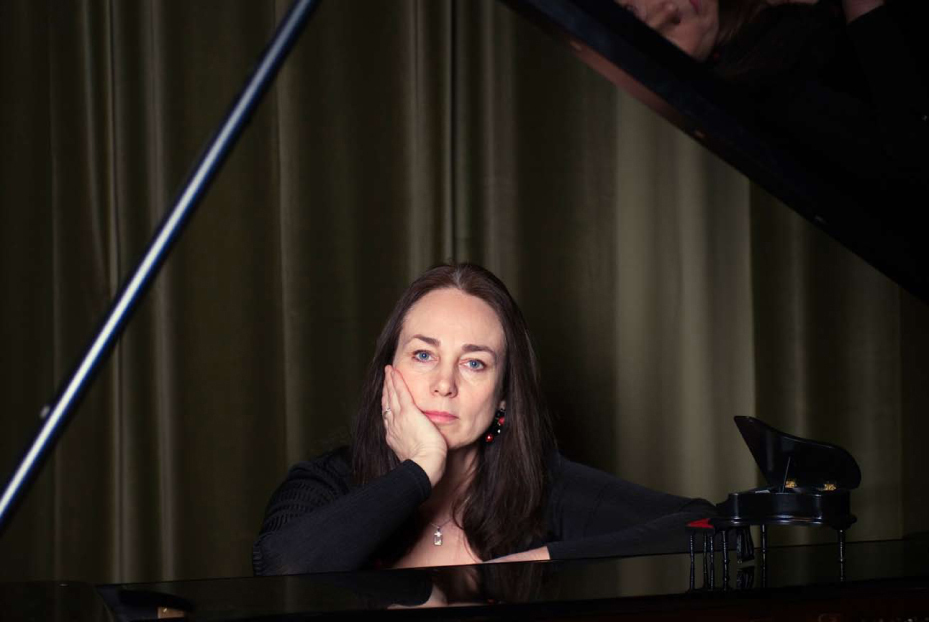 Eva Sidén är verksam i Sverige och internationellt som tonsättare, konsertpianist och ljudkonstnär. Hon komponerar såväl instrumental som elektroakustisk musik, musikdramatik, musik till dans och teaterföreställningar samt även ljudkonstnärliga verk och audiovisuella verk med video. Som pianist har hon en omfattande repertoar och hon konserterar både med egna verk och andras musik. Specialiserad på nutida verk och 1900-talsmusik, men också på flera av de historiska tonsättarna.
Hon har innehaft Artist in residens vid bland annat anrika Ina-GRM, Radio France, Groupe de recherches Musicales Paris, 2016-2017. ZKM, Centrum für Kunst und Medientechnologie Karlsruhe 2015. CMMAS Morelia, Mexico 2014. WAAW S:t Louis Senegal 2017. Studio Accusticum Piteå 2018. Inter Art Center Malmö 2018-2020. Hon arbetar regelbundet vid EMS, Elektronmusikstudion Stockholm.
Klubb 19 serveras från 19.30-22.30.
Lokal: Slottsgatan 19, Västerås.
Tid: Klubb ifrån 19.30 artister på scen: 20.00.
Entré: 100 kr, studerande 80 kr.
Entré för medlemmar: 80 kr / studerande 60 kr.
Medlemsavgift: 20kr/år.
Medlemmar som är 18 år eller yngre får alltid fri entré!
Tillgänglighet
Se info om tillgänglighet för våra olika konsertlokaler på denna sida: