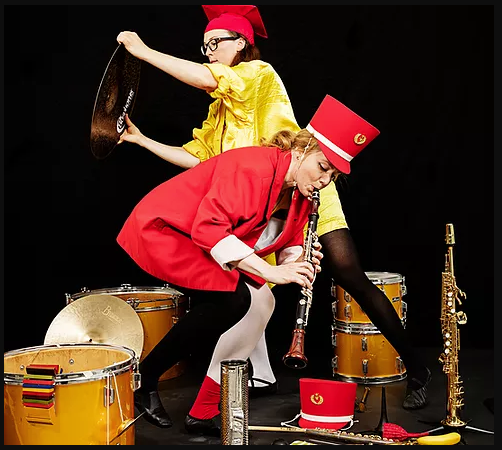 20.00 Medi Duo
Friformsrörelsejazz är humor, allvar, närvaro och lek.
Allt i Medis väg kan bli musik.
Medi spelar friformsrörelsejazz som berör alla som vågar lyssna. Jazzfrälst eller skeptiker.
Låtarna är komponerade av Medi och blandas med en stor skopa improvisation. Ständigt framåtsträvande och nyskapande blandar duon toner, rytmer, rörelser och rumskomponerande. En upplevelse för både öron och ögon.
Troligen är Medi den enda duon i Sverige med denna spelstil.
Ditt givna post-corona medical treatment under hösten 2021!
Ida Karlsson – Saxofoner, klarinett och rörelser
Emeli Ek – Slagverk, trumset, skrammel och rörelser
---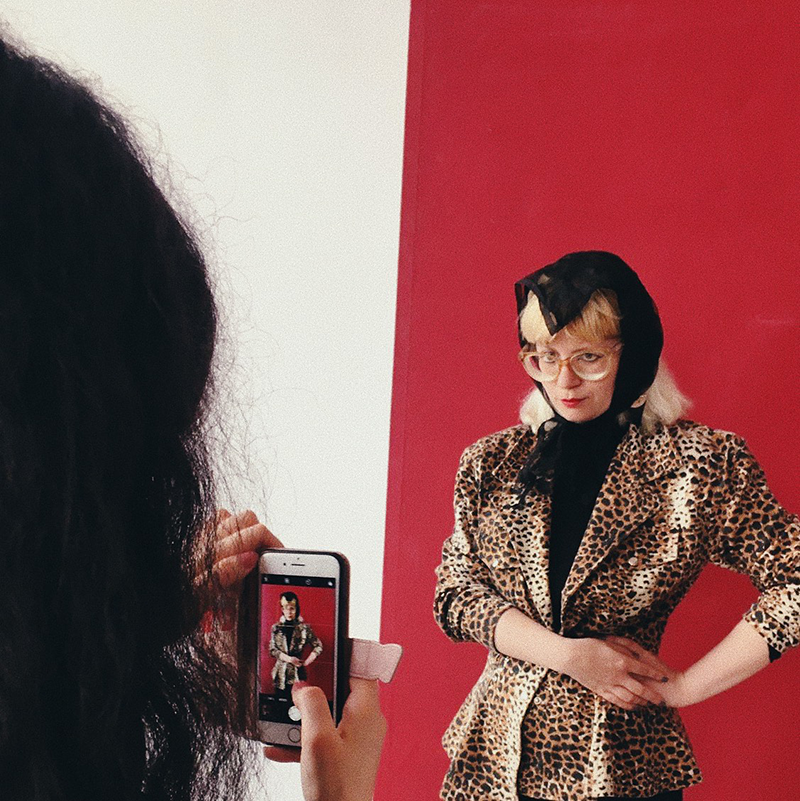 21.00 Mary Ocher & Your Government
Please welcome Mary Ocher + Your Government in a very special selection of dates in Scandinavia, with a reduced, minimalist live set featuring two drummers.
Shortly before the first lockdown Mary returned to Europe, fresh off new recording sessions and tours of North America, Australia and New Zealand.
She has toured 30 countries with the much celebrated "The West Against The People" and its companion release "Faust Studio Sessions and Other Recordings" (co-released with Stockholm's Sing A Song Fighter).
New material featuring exciting collaborations awaits a post-pandemic release, while most recently Mary has released an autobiographical comic book ("MOOP!") featuring illustrations by 23 international artists. The upcoming show will feature new and unreleased material.
Over the past decade Mary has been persistently creating passionate, uncompromising work, socially and creatively pushing against the current, dealing with subjects of authority, identity and conflict. Her work is as enchanting as it is polarizing, ranging from traditional folk to raw 60s garage, ambient with ethereal vocals and abstract synths, to experimental pop with African and South American rhythms.
"The West Against The People" was released on H.J. Irmler's label Klangbad (of Krautrock pioneers Faust). It features collaborations with elusive legends Die Tödliche Doris and Felix Kubin and an essay elaborating on the themes of the album and analyzing the current sociopolitical climate*.
*The essay can be read here:
www.maryocher.com/essay.html
Mary Ocher – sång, klaviatur, synth, komposition, text, koncept
Mats Folkesson – trummor
Julian Kincses – trummor
Klubb 19 serveras från 20.00-23.00.
Lokal: Slottsgatan 19, Västerås.
Tid: Klubb ifrån 20.00 artister på scen: 21.00.
Entré: 100 kr, studerande 80 kr.
Entré för medlemmar: 80 kr / studerande 60 kr.
Medlemsavgift: 20kr/år.
Medlemmar som är 18 år eller yngre får alltid fri entré!
Tillgänglighet
Se info om tillgänglighet för våra olika konsertlokaler på denna sida:
https://www.nyaperspektiv.se/news/?page_id=1105